PACIFIC 2 GROUP MULTIBOILER (AUTOMATIC ONLY)
The Pacific 2 Group Multiboiler is equipped with an individual boiler and a PID -Controlled heating element. The temperature for each group can be set individually, each group head has its own boiler. All temperature parameters are easily controlled on the generous display.
| | |
| --- | --- |
| Weight | 62 kg |
| Dimensions | 750 × 610 × 600 mm |
| TYPE: | Carbon Fibre, Cork |
The barista has electronic control over the water/steam boiler and the coffee boilers. The Pacific 2 Group Multiboiler allows to precisely define the brewing temperature on each group (temperature variations in te cup lower than 1˚C). The display makes it easy to adjust and control all parameters at any moment.
Beside a precise and independent control of all temperature parameters, the Pacific Multiboiler guarantees perfect temperature stability. Heat oscillations are minimized to less than 0,8˚C. Moreover, the operator can easily define hot water portions, work and rest hours and maintenance intervals.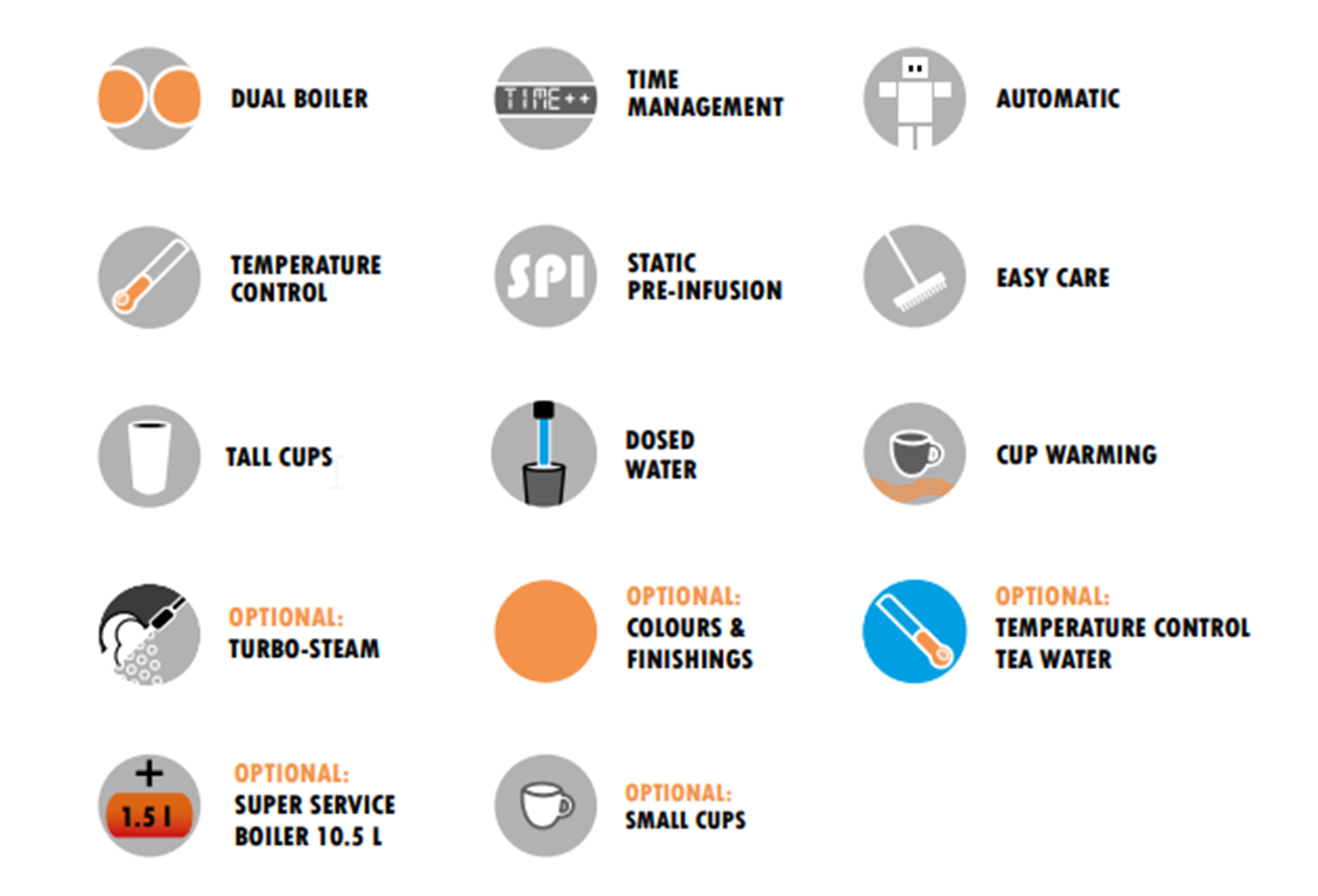 Follow us on Facebook. Or join our Newsletter.