COMPASS 2 GROUP DUAL BOILER (AUTOMATIC ONLY)
Compass 2 Group Dual Boiler puts your business on the map! The Compass machine allows baristas to reach their full creative potential. It is the perfect tool for serving coffee after coffee, cup after cup, making it easy to adapt any parameter to the characteristics of speciality coffees or special blends. Compass Dual boiler impresses with perfectly precise temperature stability, digital and easy operation.
| | |
| --- | --- |
| Weight | 52,5 kg |
| Dimensions | 475 × 563 × 530 mm |
| COLOUR: | Black, White |
Compass 2 Group Dual Boiler (1 boiler for the 2 groups, 1 boiler for the hot water tap and steam arm). Very PID temperature control. With generous interface and shot timers. Ergonomic work area, with a modern design.
Lighting
LED-lights for an attractive look and good working conditions in the generous operating area
Cool Touch
Heat-insulated ergonomic steam wands so the Barista can touch at any time without scalding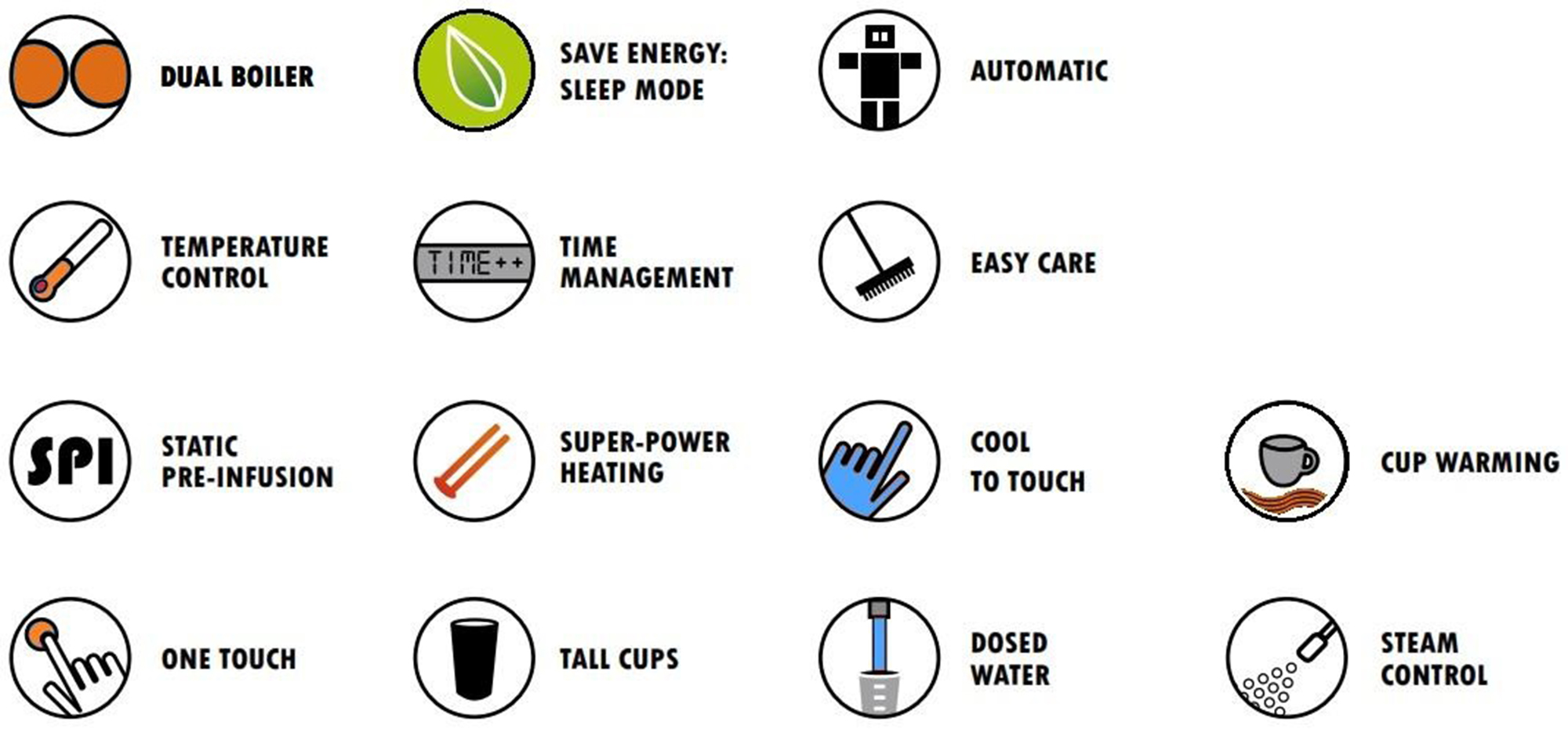 Follow us on Facebook. Or join our Newsletter.